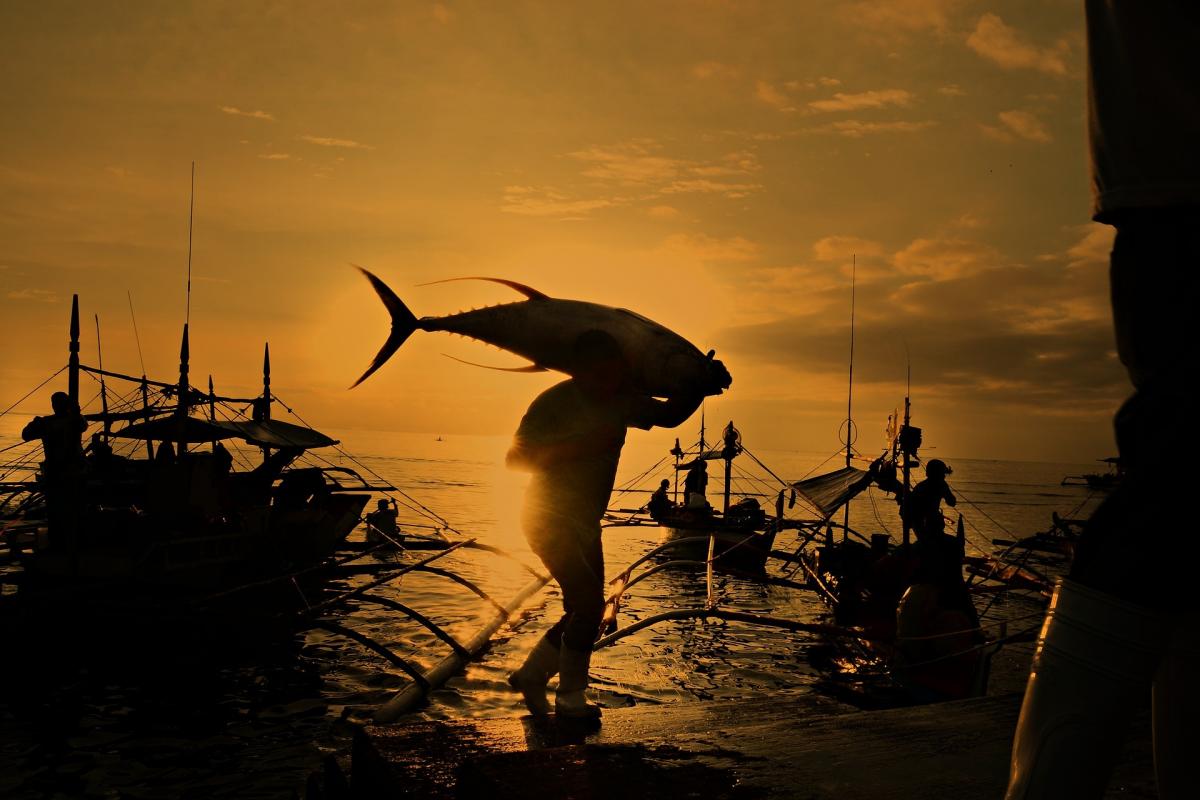 FisheryProgress, like the global fishery improvement projects (FIPs) it supports, was initially designed as a tool for reporting on environmental improvements. However, in recent years, investigations by NGOs and journalists have brought to light the urgent need to ensure human rights are protected in fisheries. These revelations helped launch a number of efforts in the sustainable seafood movement to address social responsibility in fisheries.
Many FisheryProgress stakeholders have also expressed an interest in addressing social performance in FIPs. FIP leads want to report in more detail on their social responsibility efforts. Businesses are under increasing pressure to assess human rights risks throughout their supply chains. A growing number of academics and NGOs working in fisheries agree that addressing social issues is necessary to achieve environmental sustainability.
Protecting the human rights of fishers is also of critical importance to FisheryProgress, a platform for tracking improvement over time. We expect FIPs to have environmental and social challenges and to work toward better performance. To support FIPs in this effort, we have developed a Human Rights and Social Responsibility Policy that outlines our expectations of FIPs reporting on FisheryProgress.
Read more about the process we undertook to develop the policy, our rationale for key decisions, and our plans for evaluating and strengthening the policy in the future in the policy cover letter ( English | 中文 | Español | Bahasa ).
Our Approach
Human Rights and Social Responsibility Policy
The FisheryProgress Human Rights and Social Responsibility Policy was developed over the course of 18 months from 2019 to 2021 through a rigorous stakeholder consultation process and with the oversight of the FisheryProgress Social Advisory Committee. The objective of the policy is to help FIPs reduce the risk of human and labor rights abuses and to provide a common framework for reporting on social performance in fisheries.
All FIPs reporting on FisheryProgress.org are required to comply with the policy.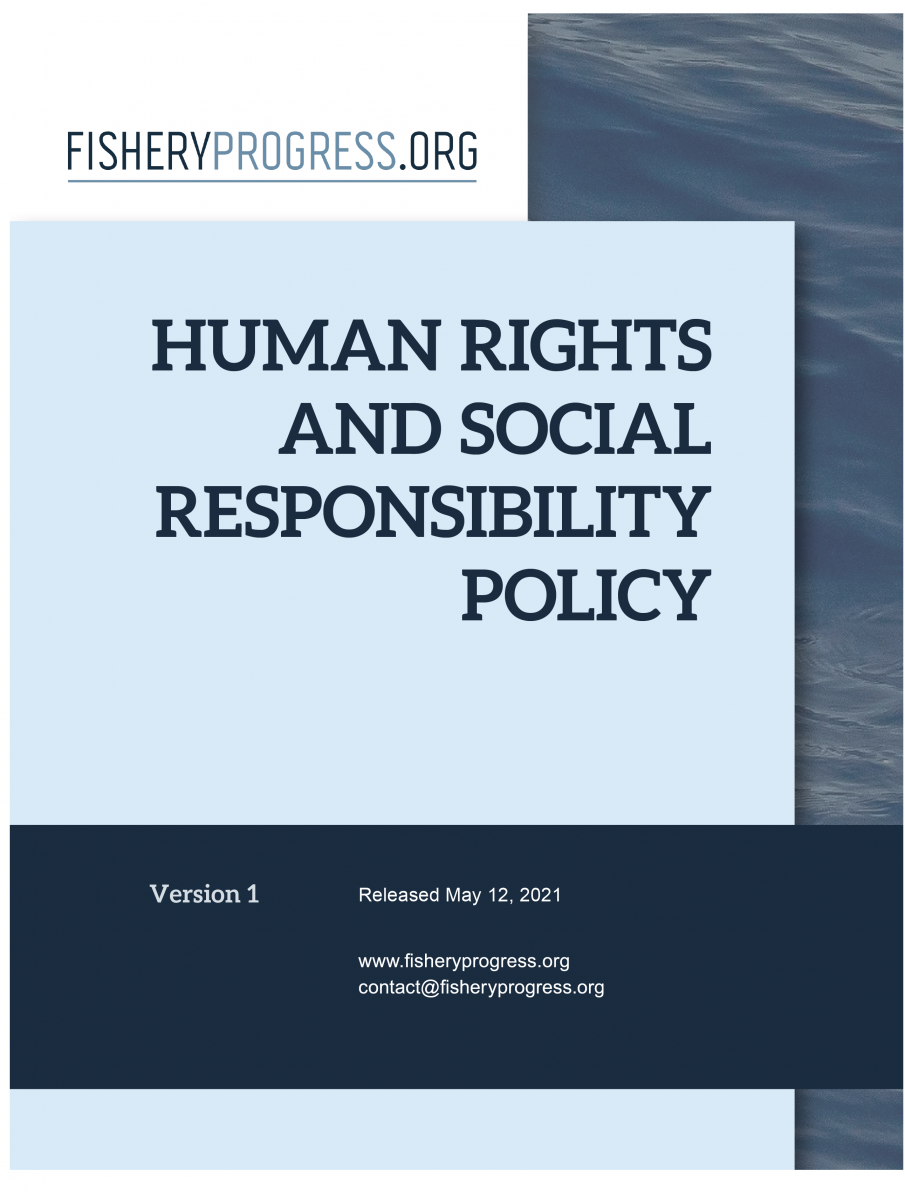 You may access the Human Rights and Social Responsibility Policy in the following languages:

On Sept. 22, 2022, FisheryProgress announced significant changes to the Human Rights and Social Responsibility Policy, Version 1.0 to provide FIPs with additional time and flexibility to meet the policy requirements. More details about the changes are available in the summary of changes document. These changes are effective immediately through the end of 2025.
To fully understand all of the requirements of the policy, please refer to the full Human Rights and Social Responsibility Policy, the Amendment, and the summary of changes document. FisheryProgress will release an updated Human Rights and Social Responsibility Policy and FisheryProgress Review Guidelines that integrate all of these changes into one document by the end of 2022.
Need help figuring out your FIP's deadlines for meeting the new requirements? Refer to the "Guidance on FIP Reporting Schedules" for additional information. FIPs active before 1 Nov 2021 can also use this interactive tool to determine their precise reporting schedule.
Read what our stakeholders are saying about the FisheryProgress approach to social responsibility here.
Social Responsibility Assessment Tool for the Seafood Sector (SRA)
Just as the Marine Stewardship Council (MSC) Fisheries Standard is used as the framework for FIPs to report on environmental performance, the SRA is used as the framework for FIPs to report on social performance.
Learn more about the SRA here.
FisheryProgress Social Review Guidelines
As with the environmental reporting presented on the site, FisheryProgress reviews all social data submitted by FIPs. The review process is outlined in the FisheryProgress Social Review Guidelines. These guidelines provide detailed information on what social performance information must be provided when creating and updating a FIP.
Review the FisheryProgress Social Review Guidelines here.
The implementation of the Human Rights and Social Responsibility Policy does not mean that stakeholders using our site will be able to make claims that a particular FIP is socially responsible. Such claims are beyond the scope of FisheryProgress' remit as a progress reporting platform. Rather, FisheryProgress will make transparent FIP social performance data. This information will help seafood buyers ascertain whether FIPs align with their companies' requirements for human rights due diligence.
Resources on Social Responsibility for FIP Implementers
We understand social responsibility is a new focus for many fisheries and are actively working to develop and aggregate resources to support FIPs.
Find resources to support social responsibility in FIPs, including training on the new requirements, here.