FisheryProgress reviews the FIPs listed on the site using its FIP Review Guidelines. The guidelines provide detailed information on eligibility for the site, the protocols for creating a profile and reporting FIP progress, and the site's quality control and appeals process. 
You may access the FIP Review Guidelines below [Spanish version available here] [Bahasa Indonesia version available here].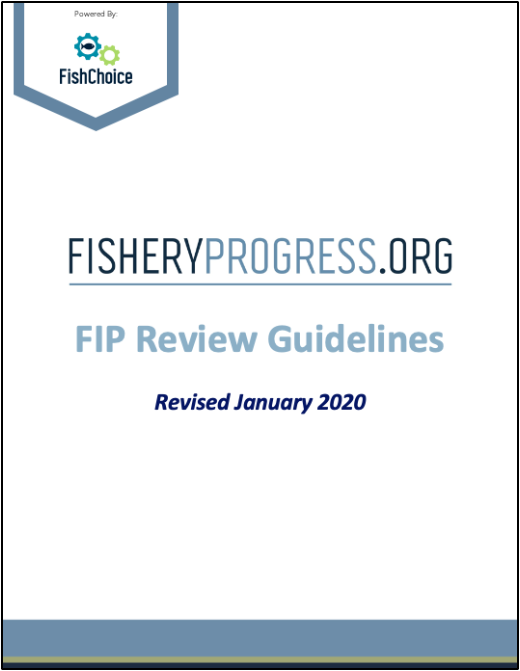 FisheryProgress regularly revises the guidelines with input from the site's Advisory Committee and Technical Oversight Committee. The most recent revisions were made in January 2020. For information on key changes that were made during this round of revisions, please review the FIP Review Guidelines 2020 Update document.
If you have questions about the guidelines, please contact us.