Database of Qualified Consultants
If you are seeking consultants that fit the criteria below, please reference the spreadsheet of FIP consultants below. Please note FisheryProgress does not endorse any of these consultants, and this list is not regularly reviewed or updated.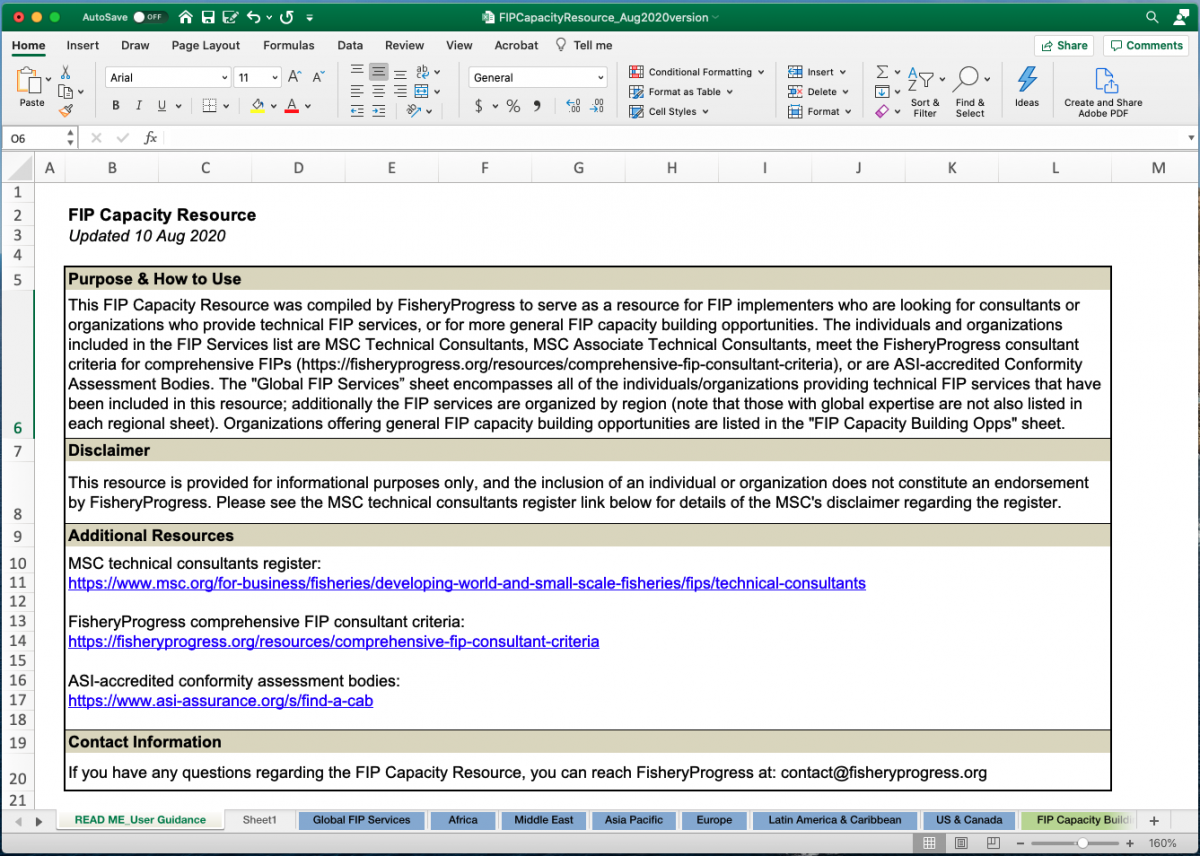 Qualifications for Comprehensive FIP Consultants
FisheryProgress requires that comprehensive FIPs' pre-assessment, related scoping document (if applicable), workplans, and in-person audits (required every three years) are conducted by a party experienced with applying the MSC standard (e.g., a registered MSC technical consultant or accredited conformity assessment body or has other demonstrated qualifications approved by the reviewer).
The following clarifies the third category – those with other demonstrated qualifications. It establishes criteria that FisheryProgress.org will use to determine if a consultant has the demonstrated qualifications necessary to complete an MSC pre-assessment and related scoping document (if applicable) or conduct a comprehensive FIP's in-person audit of activity results and performance against the MSC standard.
Review the qualifications for consultants supporting Comprehensive FIPs here.
Qualifications for Social Responsibility and Human Rights Consultants
The risk assessment and social workplan development must be undertaken by a qualified individual or team according to FisheryProgress's requirements.
Review the qualifications for conducting risk assessments and creating social workplans here.
Interested in learning how to conduct a risk assessment using the Social Responsibility Assessment (SRA) Tool? Contact ELEVATE at SRAsupport@elevatelimited.com for more information on signing up for training. Review the SRA and supporting resources on the RISE platform here.